If you're in need of a country escape this Spring, the South Coast of NSW has plenty to offer gardeners seeking inspiration. In just a few hours you'll be amongst cows, traditional cottage gardens and homegrown produce aplenty.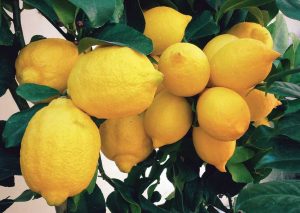 Bowral
In 1hr 20mins you could be in Bowral, home to Moidart Rare Plant Nursery.  Arguably the best garden in the Highlands, Moidart has 5 acres of rare and specimen plants and is classically designed.  Its grounds are only open to the public in Spring so now is the time to visit its sunken rose garden, terraces and wholesale nursery.  They also sell online but do not ship during Summer.
Robertson
A little further South is Robertson.  If you plan to make a weekend of your country adventure, leave early and drop in on Robertson's Crop Swap that runs every Saturday morning, less than a 2 hour drive from the city.

Bega
Driving another four hours south to Bega is "Belmont".  The large gardens of this property surround a 100 year old cottage owned by Nola and Barry Hergenhan.  This Sunday, September 25th it will be open for the first time as part of the Open Gardens NSW scheme (10am-4pm).  This is a working Angus beef and Merino sheep farm with a large orchard, raised vegetable garden, roses and camellias.  The garden has been a labour of love over the past 30+ years as the soil was originally likened to gravel.  The orchard was first established in 1978 but has since expanded to produce a large variety of apples, pears, oranges, lemons, mandarins, tangelo, lime, nectarines, apricots, peaches, cherries, figs, almonds and persimmons.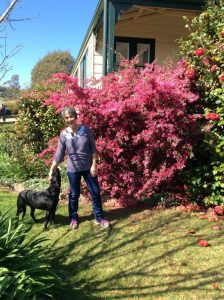 Apart from the garden there will be a plant stall, produce stall, live music, and refreshments and lunches are available for purchase. Nola and Barry invite you to come along and look forward to sharing their garden with you on the day.
How to get there
"Belmont" can be found at 175 Garfields Road Numbugga which is approximately 20 kms northwest of Bega, not far off the Snowy Mountains Highway. From the Cooma turnoff take the second Garfield road turn and follow the signs to the property. All funds on the day will be donated to the charity ADRA (Adventist Development and Relief Agency). ADRA international is a humanitarian agency operated by the Seventh Day Adventist church to provide individual and community development and disaster relief. It works with communities in more than 130 countries to bring long term development programs regardless of ethnicity, political affiliation or religious association.