We're so grateful to the following publications and people for spreading the word about Crop Swap. If you'd like to have a chat, please contact us on hello@CropSwap.Sydney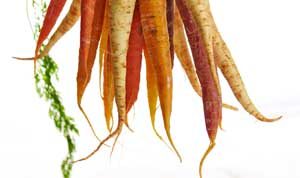 The Planthunter 20 Cheeky Questions: Laurie Green
SBS Want to save thousands off your grocery bill? Start swapping!
Concrete Playground Crop Swap Sydney
1 Million Women Homegrown produce swaps: One persons's glut feeds another one's gut
Costa Georgiadis Interview & event with Laurie Green International Permaculture Day 2017
City of Sydney Want homegrown produce? Back to bartering for the Facebook generation
Youth Food Movement Now your Facebook feed can actually feed you (and your neighbours)
Smudge Eats Crop Swap Sydney
Women Love Tech Sustainability Start Ups: Crop Swap Australia
Easy Green Recipes Podcast Episode 6: Interview with Laurie Green from Crop Swap Sydney
The Daily Telegraph Swapping Crop to harvest good health
North Shore Times Swap those crops
In The Cove Lane Cove resident Laurie Green launches Crop Swap Sydney
In The Cove Crop Swap Sydney growing
Eat Real Food Garden tour with Laurie from Crop Swap Sydney
The Examiner Launceston takes up produce swapping
Permapatch Community Garden International Permaculture Day 2017
TimeOut Sydney Spring Harvest Festival
Food Faith A guide to food sharing apps
Costa Georgiadis Now who doesn't love a gift let alone a plant gift. I was given three plants today here in the office ABC TV in Ultimo . Have a quick look at these Cape Gooseberries I was given today after the Crop Swap Sydney event the other week Pocket City Farms.
Costa Georgiadis Collecting some pine needles to return the Crop Swap Sydney share from yesterday.
Keynotes & Events Press
Permaculture Sydney North
Permaculture Northern Beaches
Costa Georgiadis International Permaculture Day @ Permapatch 2017
107 Rooftop
Pocket City Farms
Sydney Living Museums Spring Harvest Festival at Elizabeth Farm
TimeOut Sydney September Events in Sydney No 21 Spring Harvest Festival